Quarantine Life Hand Care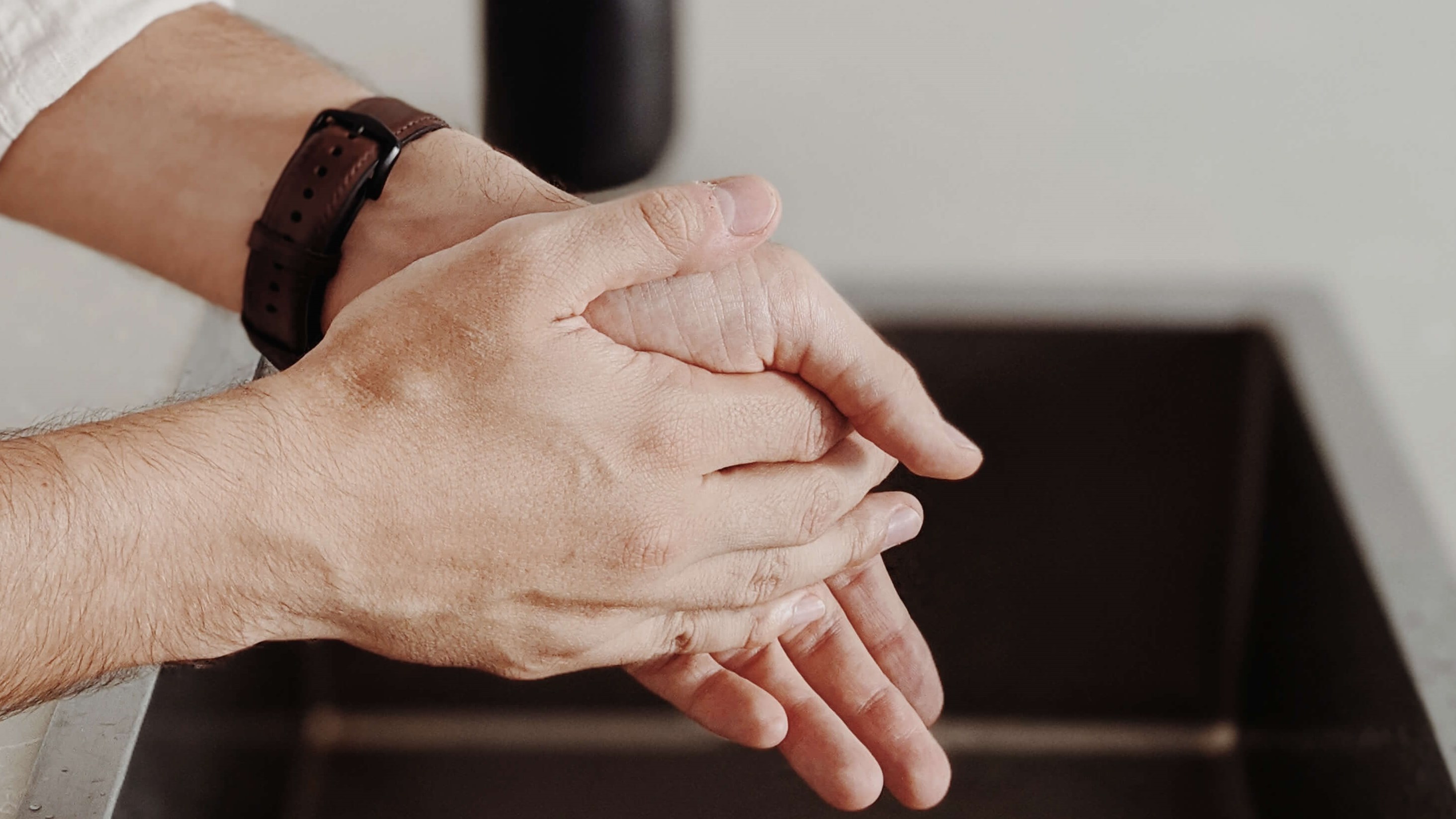 Over the last several weeks, we have all become acutely aware of the dramatic changes in our lives due to the novel coronavirus. The routine and reality of the social distancing or quarantine life are finally starting to sink in for most people.
While most of us are focusing on doing our part to keep ourselves, our families, and the people in our community safe, there are health care workers and first responders, families, and individuals around the country and around the world experiencing the unimaginable. Even though that makes our inconveniences seem trivial, from the closure of our local hair salons, restaurants, and other businesses to toilet paper shortages, even the smallest aspects of our lives seem to be affected.
Skin health may be affected during this time, as well, but there is no reason for it to suffer when there are steps you can take, and we're here to help.
One of the most common skin issues many of us are starting to develop is the dry, flaky, irritated, chapped skin on our hands from all the hand washing and sanitizer use. This "wet-dry cycle" and the alcohol-based sanitizers can be very drying to the skin.
What are some steps you can take to minimize the effects and repair the damage?
First, take a look at the soap you're using. Be sure to use mild, fragrance-free cleansers and moisturizing bars. Avoid dish soap and other harsh products like deodorant soaps, which can remove oils from the skin and cause irritation.
Second, be sure to moisturize every time after you wash and dry your hands. Fragrance-free hand creams or lotions with a "feel" that is comfortable for you to use will be best. Ointments like petroleum jelly are probably the most effective to protect and repair but can be difficult to use during the day because of the "greasy" feel. A thick hand cream is the second choice, if tolerated, but some may only be able to use a lighter lotion. Use what works well for you, and consider using a thicker ointment or cream, if possible, at least at night. Be careful not to contaminate your moisturizer container. Only use it with clean hands and consider sanitizing the container regularly.
Third, some people with severely dry, chapped, or cracked skin may need to take extra steps. This may include using a thick layer of a petroleum jelly ointment at night covered by white cotton gloves. Trying a different soap and changing to a heavier cream during the day may be helpful.
Finally, some people with or without pre-existing skin conditions like eczema or psoriasis may develop irritation and inflammation that manifest as persistent dryness, burning, and/or itching that may not completely respond to these recommendations. For this, medical treatment by a board-certified dermatologist will be necessary for the dermatitis that has developed.
Most importantly, continue to wash or sanitize your hands to prevent the spread of disease.
At Fort Lauderdale Dermatology, Dr. Wilkerson is available for same-day appointments to help you with a customized evaluation and treatment plan, and a virtual visit is the perfect way to get help from the comfort of your own home with the technology available at your fingertips. Contact us today!