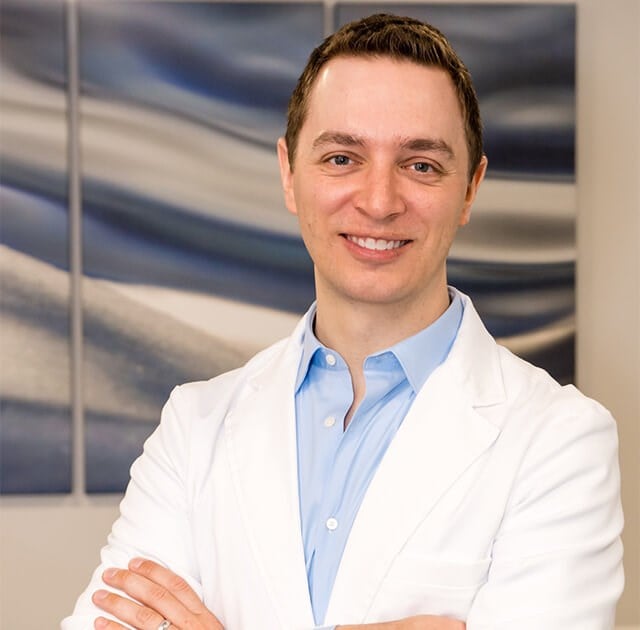 Dr. Eric Wilkerson is a skilled dermatologist in Fort Lauderdale, FL who specializes in medical and cosmetic skin care for men and women. Dr. Wilkerson has seven years of diverse experience and is board certified in dermatology by the American Board of Dermatology as well as extensive training in cosmetic dermatologic surgery, Mohs surgery, and dermatologic oncology. His expertise and stunning results have earned him a prestigious reputation and awards, including the exemplary service in patient experience award by MetroHealth Hospital. Dr. Wilkerson is the owner and medical director of Fort Lauderdale Dermatology and thoroughly enjoys helping patients attain gorgeous, healthy-looking skin.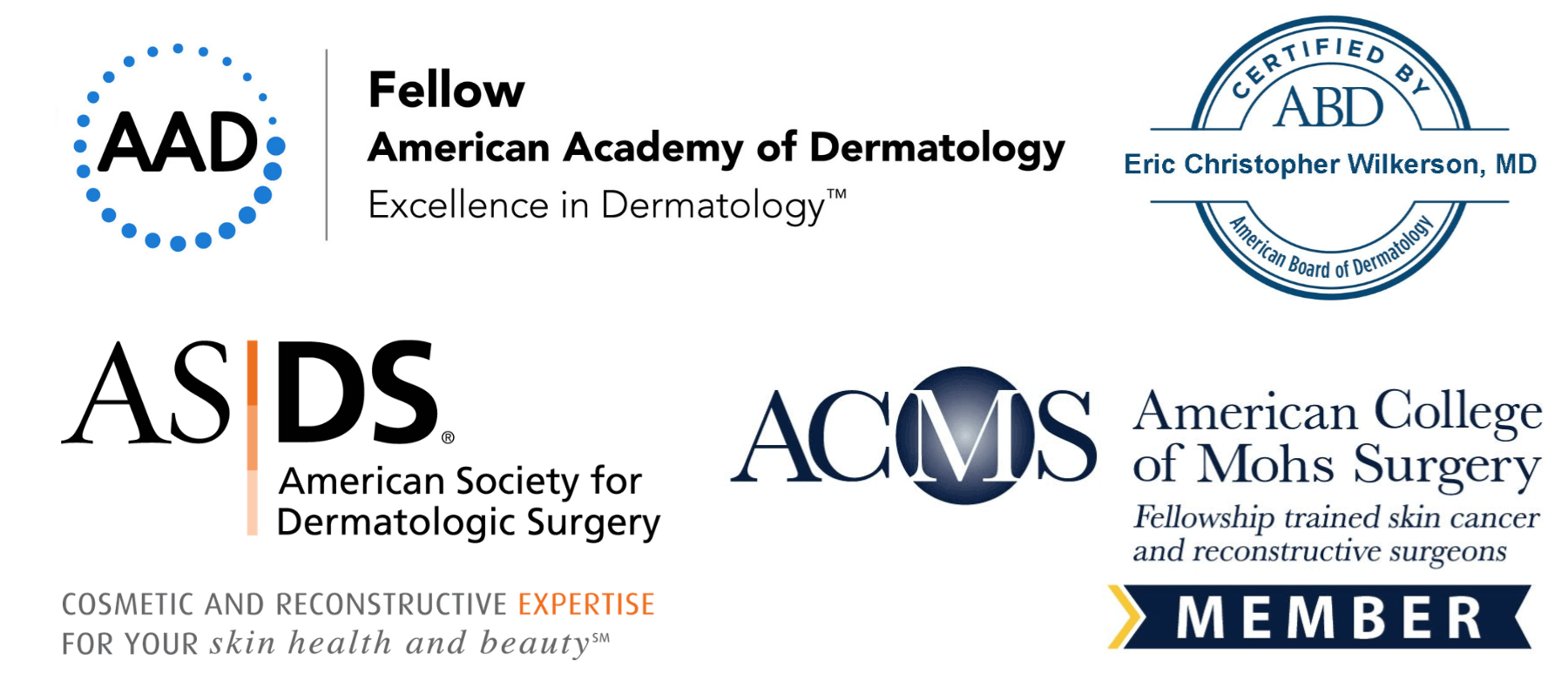 Online Consultations Now Available
As a seasoned dermatologist, Dr. Wilkerson is well-versed in treating a myriad of medical and cosmetic skin conditions. He treats an extensive list of common skin disorders, including acne, rosacea, eczema, psoriasis, skin growths, nail disorders, and shingles. In addition to general dermatology, Dr. Wilkerson is highly skilled in dermatologic oncology and Mohs surgery. He has specialty fellowship training in surgical excision, Mohs surgery, cryosurgery, electrodesiccation, and curettage. Dr. Wilkerson also provides cosmetic services, such as BOTOX, Juvéderm, Restylane, and chemical peels.
Dr. Eric Wilkerson graduated medical school from the University of Louisville School of Medicine and completed his internship at the University of Louisville Hospital. From there, he served his residency in dermatology at Case Western Reserve University School of Medicine in Cleveland, OH. He then completed his American Society for Dermatologic Surgery (ASDS) fellowship training in cosmetic and dermatologic surgery at Skin Laser and Surgery Specialists of New York and New Jersey in Hackensack, NJ. Lastly, he completed his American College of Mohs Surgery (ACGME) fellowship training in micrographic surgery and dermatologic oncology at The Cleveland Clinic Foundation in Cleveland, OH.
Professional Organizations
Dr. Wilkerson is proud to be a member of the following professional organizations:
American College of Mohs Surgery
American Academy of Dermatology
American Society for Dermatologic Surgery
American Medical Association
Dr. Wilkerson has published many dermatological journals and medical research, including:
Wilkerson EC, Goldberg DJ. "Non-Invasive Skin Tightening." In M. Alam (Ed.), Evidence-Based
Procedural Dermatology, 2nd ed. New York. Springer-Verlag. [Book due March 2019.]

Wilkerson EC, Van Acker MA, Bloom BS, Goldberg DJ. The Utilization of Laser Therapy During Pregnancy: A Systematic Review of the Maternal and Fetal Effects Reported from 1960 to 2017. [Submitted; Under review; In revision]

Wilkerson EC, Goldberg DJ. Poly-L-Lactic Acid for the Improvement of Photodamage and Rhytids of the Decolletage. J Cosmet Dermatol. 2018 Aug;17(4):606-610.

Wilkerson EC, Bloom BS, Goldberg DJ. Clinical Study to Evaluate the Performance of a Noninvasive Focused Ultrasound Device for Thigh Fat and Circumference Reduction Compared to Control. J Cosmet Dermatol. 2018 Apr;17(2):157-161.

Wilkerson EC, Goldberg DJ. Small-Particle Hyaluronic Acid Gel Treatment of Photoaged Hands. Dermatol Surg. 2018 Jan;44(1):68-74.
Reviews
"Dr. Eric Wilkerson, MD Dr. Wilkerson was very nice and friendly behavior. He listens,cares and tries to find a solution every problem. I highly recommended him. Staff and office are good as well."
G.K.
Google
"Dr. Wilkerson is outstanding! He turned back time 10 years for me for my son's wedding. I felt amazing that day! The cosmetic treatments he suggested were perfect- I found a better version of me!"
A.G.
Google
"Dr. Wilkerson – THANK YOU for your help and compassion. You explained my Mohs surgery every step of the way and made a difficult time so much easier."
T.T.
Google
"What a refreshing experience I had today with Dr. Eric Wilkerson and his new dermatology practice. I got my Botox done and didn't feel a thing! His new office is crisp and clean and centrally located so it is easy to find. I had the pleasure of being the very first client / patient and was quite impressed with the professionalism and ability of my new Dermatologist. I have a feeling this is going to be a life long relationship. Best wishes, Skippi Diaz Nutritionist / Personal Trainer"
S.D.
Google
"Everyone was awesome. From the doctor to the staff. I can't have asked for a better experience."
C.S.
Google
Related Posts